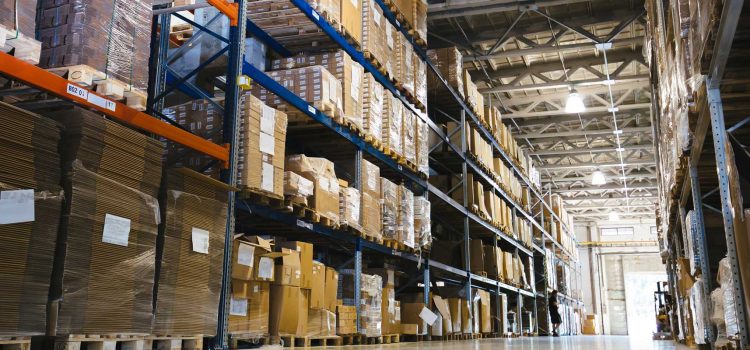 It is no secret that introducing efficiencies and reducing human error in the warehouse is a differentiating factor among distributors. This goes far beyond physical space and effective communication. The truth is that many distribution processes are still quite archaic and create issues that can reduce sales. Many such issues include:
Inventory Tracking
Inventory management is a broad term when considering all that it entails. When it comes to inventory, there are several roadblocks that many organizations encounter such as:
High inventory cost
Low rate of turnover
High amounts of unsold product
High amounts of working capital
Elevated storage costs
Data entry errors
The key to mitigating many of these inventory management issues is to invest in the proper inventory tracking processes.
Redundant Processes
The fewer hands that touch a product, the better; the quicker orders are out the door, the less a business will have to spend. The time it takes to fulfill an order can have a large impact on production costs. The proper grouping of orders and sorting of inventory can reduce the number of trips taken across the warehouse to pack each order. Barcode technology and modern automated systems can effectively eliminate many of these inefficiencies.
Product Picking
Manual entry of SKU's and spreadsheet data is a practice of the past. Scanner or image capture allows for the most up-to-date readings of your inventory. A powerful 3PL solution can automate processes, set picking routes and work to optimize your warehouse management. Picking is usually where most sorting errors occur, so having a process in place can be invaluable for a medium to large operation.
Inaccurate Purchase Orders
A growing business can often encounter problems with the invoice matching what is ultimately received. As an operation grows larger, purchase orders become more complex. It is imperative that this information is accurate for both the satisfaction of the customer as well as proper inventory tracking.
Handling Damaged products
This issue can carry quite a bit of expense. From unloading to pallet configuring, handling and docking, there are many opportunities for inventory damage. When unavoidable damage becomes more frequent, warehouse management processes need to be implemented to salvage the maxim amount of resources while making sure proper deliveries are made.
TECSYS: A Clear 3PL System Leader
Sequoia Group offers TECSYS, a future-minded warehouse management system that streamlines many critical processes within a warehouse operation. Our 3PL solution has received the Technology Innovation Leadership award for the breakthroughs achieved.
The aim of TECSYS technology implementation is to future-proof your business with several major functionality advantages. Some such advantages include:
System-directed RF task management and task interleaving
Multiple pick methods: wave, zone, batch, cluster and user-defined
Volumetrics and containerization
Embedded advanced Transportation Management functionality
Dock and cross-dock management
Dynamic slotting
Value-added services: special production, kitting and custom labeling
Expiry dating, lot tracking and serial numbering
Advanced functionality for receiving, putaway, inventory moves, picking, packing, replenishment, shipping, loading and cycle counting
Secure Access from anywhere at anytime
Extended Supply Chain visibility beyond the warehouse
With such technology in place, you are sure to accelerate warehouse tasks by adding remarkable flexibility to your current workflows.
Looking to the Future
With Tecsys WMS, we are providing an out of the box solution while still maintaining a user-friendly simplicity. Our warehouse management technologies are cloud-based, preparing businesses for future change and development. The entire world is gravitating towards robust cloud-based solutions that are made to interact one with another. Our solutions offer seamless integration that maximizes efficiency on all fronts. Contact us at Sequoia Group for more information on our powerful 3PL solutions.
The Future of Warehouse Management