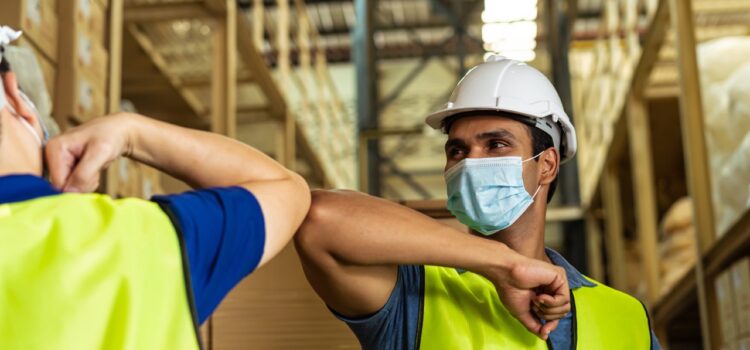 The pandemic has had a widespread and unprecedented impact on businesses across the globe. Warehousing and fulfillment operations are no exception, with companies large and small feeling the strain of Covid-19.
Here we will explore five ways in which the pandemic has changed warehousing, as well as what solutions 3PL partners can provide to mitigate these effects.
Increased Demand For E-commerce
The outbreak of Covid-19 has led to a significant increase in online shopping as people look to avoid public spaces and contact with others. This has put a strain on many retailers who were not prepared for such a surge in demand. In response, many have had to rapidly scale up their e-commerce operations, often partnering with 3PLs to help with fulfillment.
3PLs can provide the necessary infrastructure and expertise to quickly and efficiently scale up e-commerce operations to meet increased demand.
Disruption of Supply Chains
The pandemic has also led to disruptions in supply chains as factories across the globe have been forced to shut down. This has made it difficult for companies to obtain the raw materials they need to produce goods.
3PLs can help by managing inventory and sourcing products from alternative suppliers.
Changes in Consumer Behavior
The pandemic has changed consumer behavior in a number of ways. For example, people are now more likely to buy in bulk to avoid multiple trips to the store. They are also more likely to purchase items online that they would normally buy in person, such as clothes and shoes.
3PLs can help companies adjust their inventory to meet these new demands.
Increased Health and Safety Concerns
The pandemic has led to increased concerns about health and safety, both for employees and customers. This has resulted in new regulations and guidelines that companies must follow to ensure compliance.
3PLs can help companies implement these changes and ensure that their operations are up to standard.
Financial Uncertainty
The pandemic has also created financial uncertainty for many companies. With sales declining and expenses rising, many companies are struggling to keep their businesses afloat.
3PLs can help by reducing costs and increasing efficiency.
When it Comes to Your Supply Chain, Sequoia Can Save the Day.
In short, partnering with a third-party logistics provider can help companies navigate the changes in their supply chain brought on by Covid-19, providing the necessary infrastructure and expertise to quickly and efficiently:
Scale up e-commerce operations
Manage inventory
Source products from alternative suppliers
Implement new health and safety regulations
Reduce costs
Increase efficiency
and more…
Still, things can be tough as a 3PL provider in times of uncertainty. As a premier provider of supply chain technology, Sequoia Group guides 3PLs through the ever-changing world of warehousing so their clients can always come out on top, no matter the weather surrounding their supply chain.
Navigating a New World: How Covid-19 Has Changed Warehousing