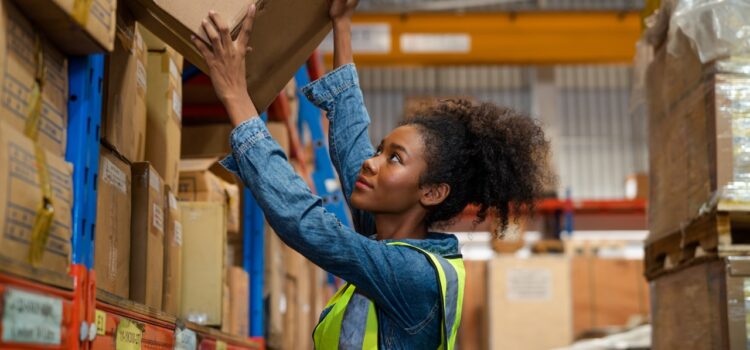 As a business owner, you know that a well-run supply chain is essential to keeping your operation running smoothly. But what happens when you outsource that supply chain to a third-party logistics (3PL) provider? How can you be sure that your 3PL is working for you and not just taking care of its own interests?
Sequoia Groups knows how to make your 3PL supply chain work for you. By understanding the different components of your supply chain and having clear communication with your 3PL provider, you can be confident that your outsourced operations are running as efficiently as possible.
Define Your Needs – What Are You Looking for in a 3PL Provider?
When it comes to 3PL solutions and determining the right one for your business, it is important to define exactly what your needs are. A 3PL provider should not only be capable of providing efficient shipping and logistics services but also have a clear-cut communication plan that allows you to effectively collaborate with their team. The Sequoia Group is an established 3PL in the industry and excels at helping its partners develop and maintain strategic solutions that are tailored to meet the needs of its customers, both current and future.
Research Different Options – Get Quotes, Read Reviews, and Compare Prices
Doing your research when making a big investment saves you time and money. Before you commit to a 3PL solution, start by getting quotes from multiple sources, reading reviews to ensure quality, and comparing prices. Doing this upfront allows you to make an informed decision on which option is best for your needs and budget. In the end, investing time in such research can protect your investment and give you peace of mind. Learn more about Sequoia Group success stories on our site HERE.
Choose a 3PL That Offers the Services You Need at a Price You Can Afford
Sure, sometimes you have to spend money to make money, but that doesn't mean you overextend yourself when you don't have to. It's important to find a 3PL that offers the services your business needs at a cost your budget can comfortably afford – this means taking into consideration both the features and pricing structure. Do some research to make sure you're getting value for your hard-earned money, check what other customers are saying about the provider, and don't forget to ask for references. Taking all of these factors into account will help you make an informed choice and ensure you find the 3PL that can provide the best solutions for your company's needs.
Consider Your Shipping Volume – How Much Do You Need to Ship per Month/Year?
When considering your shipping volume, it is important to assess how much you will need to ship per month or year. This can be determined by analyzing customer demand and existing shipping trends to decide the most appropriate capacity. Estimating potential shipping volumes in advance can help you find the most cost-effective solutions for reaching customers, thus helping you stay competitive. Taking into account current inventory levels and projected sales is key when assessing your shipping needs. It may also be beneficial to consult industry professionals, as they can provide valuable insight about forecasting future orders and accurately calculating monthly/annual shipping volumes accordingly.
Stay Organized and Keep Track of Your Shipments with Online Tools or Apps
Managing your shipments can be a daunting task, but with the help of online tools and apps available today, staying organized is easier than ever. These resources offer a wide array of features designed to give you insight into the process – automatically notifying you when items are sent and received, managing invoices and tracking information in real time, and much more. With these helpful tools at your disposal, no shipment or transaction will ever slip through the cracks again.
Get Started with Sequoia Group Today
Once you've answered these questions, we're confident you'll see that Sequoia Group has a 3PL solution that meets your needs. We offer a variety of logistics services, including Infor Distribution SX.e, DigitalShipper, and Avalara AvaTax. We would be happy to provide you with a quote and help you get started with our easy-to-use solutions.
How to Make Your 3PL Supply Chain Work for You