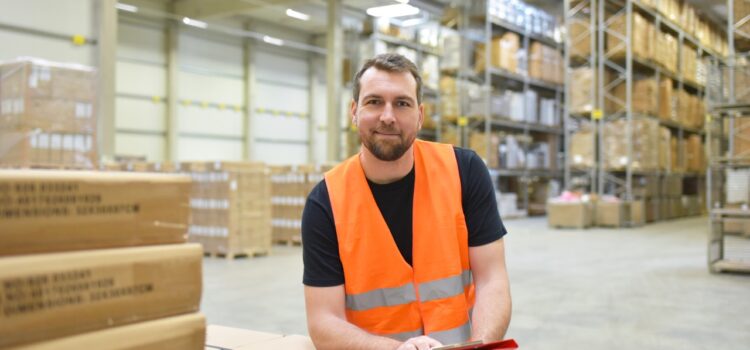 Sometimes the old adage, "if you want a job done right, do it yourself" doesn't apply. When it comes to warehouse management, outsourcing logistics may be the most effective choice.
3PL Warehouse Integration
You're known as a leader in your industry, but that doesn't mean you have the time or the know-how to reach all your logistics goals. That's where 3PL solutions come into play. Outsourcing procedures such as inventory management, order fulfillment, and shipping can give you more time to focus on other aspects of your business.
The First Step Toward Integrating 3PL
When you decide to partner with a 3PL company such as Sequoia Group, the first step is usually an evaluation of your business. Since 3PL solutions are customized for the individual needs of a business, a site visit and an overview of the current operations are essential. Here's how the 3PL warehouse integration process should start:
Physical Walk-Through of Facility
You should accompany the 3PL representative on a tour of your warehouse and/or manufacturing facilities. They need an understanding of the physical layout, and how orders are handled. From sourcing your inventory to shipping after a customer places an order, all the steps need to be evaluated.
Sample Sale
The logistics agent should also follow the process of a sample sale. They should see how orders are received in the warehouse, and what the lead time is before fulfillment. How is inventory managed, and how is an item retrieved off the shelf when an order is placed? What is the invoicing process currently like, and/or how are existing electronic data interchange (EDI) and transportation management systems (TMS) serving your business?
Identify Your Wants and Needs
After your current practices are evaluated, it's time to decide what you want your new 3PL warehouse solutions to do for your business. Discuss what problems you want to fix, and what your goals are.
Better data metric tracking
Lower transportation costs
Handle supply chain shortages more efficiently
Increase real-time data visibility
Improve global shipping logistics
Upgrade cloud-based management systems
Reduce lead time
Your needs vary, so a customized solution will be explored with 3PL to get the results you want on a specified timeline. The implementation may look like new IT systems, updates to how your business physically carries out tasks, additional training for employees, or better data analytics and reporting.
Benefits of 3PL Warehouse Integration
Again, 3PL provides customized solutions for businesses. But, there are some general benefits that can apply across industries.
Continuing Education
Implementing 3PL solutions in your warehouse can serve as continuing business education. As a business owner, you'll learn more about supply chain logistics, inventory management, and shipping regulations. As your business grows, so too will the demands on you; 3PL can help you stay ahead of the curve and increase your knowledge of conducting business on a larger scale.
Filling the Gaps
While you may get a crash course in aspects of your industry that are less familiar to you, a benefit of implementing 3PL is that you don't have to be an expert. Outsourcing certain things to others means you can fill the gaps in your knowledge so your business is buoyed up by the best. Knowledgeable 3PL companies like Sequoia take the guesswork out of growth.
Reduce Overhead Costs
One of the biggest perks of 3PL warehouse integration is a reduction of overhead costs. You may discover that rearranging the physical layout of your warehouse can save you time and money. A 3PL solution may decrease transportation costs or improve your forecasting so you don't overstock your inventory.
Increase Flexibility
What business doesn't need to learn how to roll with the punches these days? From supply chain issues to delayed shipping to customers, there are countless obstacles a business needs to overcome. With customized 3PL solutions, companies can learn to adapt to the changing market. It may mean sourcing materials from a new supplier or scaling labor appropriately through different seasons.
3PL Accountability
Once you have 3PL in place, how do you keep your partner accountable for the solutions they promise to deliver? Your 3PL service agreement should include some form of a service level agreement. Also known as an SLA, it should define key performance indicators (KPIs) that allow you to track both qualitative and quantitative results.
How often should you check in with your 3PL partner? Initially, you may have monthly reviews until you're confident things are running smoothly. After the growing pains subside, quarterly business reviews (QBRs) should suffice to keep everyone on track.
Take a look at some of Sequoia's success stories HERE to learn more about how we've offered satisfactory solutions to clients in a variety of industries.
3PL Warehouse Integration